The fans are very loyal to the rich amber spirit known as bourbon. While relaxing with a glass at home is nice, there's something irresistibly appealing about getting together with other beer fans during festivals. The number of events honoring the history, art, and flavor of bourbon has grown in tandem with its rising profile.
Upcoming Festivals Across the United States and Europe
The Kentucky Bourbon Festival Takes Place Annually in Bardstown
This festival, held annually in Bardstown, the world's bourbon capital, is a must-attend event for devotees. Distillery tours, barrel selections, and other bourbon-centric events are only some of the highlights for attendees.
WhiskyFest (various US locations)
WhiskyFest provides an extensive sampling experience, and it's not just limited to bourbon. Attendees of events in places like New York City, San Francisco, and Chicago can try whiskies from all over the world, including bourbons.
Louisville, Kentucky's Bourbon
The Bourbon & Beyond festival brings together music and bourbon lovers in the beautiful city of Louisville. The roster features both established rock stars and promising newcomers. The bourbon industry is thriving, with specialty bars offering distinctive cocktails and prominent distilleries hosting private tastings. There will also be a focus on food, with well-known chefs preparing traditional southern dishes. The festival has quickly become well-known for its reputation as a sensory feast.
Bourbon Street in New Orleans
The New Orleans Bourbon Festival is one of the city's most notable cultural events due to its distinctive mix of Southern hospitality and bourbon enjoyment. Participants can enjoy a wide variety of bourbons at grand tastings. There are also fascinating seminars hosted by prominent figures in the industry, where topics range from the origins of bourbon to advanced mixology strategies. The festival has a great atmosphere that is infused with jazz rhythms and the relaxed spirit of the city.
The Berlin Barbecue and Bourbon Festival
The Berlin Bourbon & Barbecue Festival is a spectacular manifestation of Europe's love of bourbon. In the heart of Germany's capital city, visitors can try bourbons from both well-known and lesser-known producers. This festival features American-style barbeque alongside the music of live bands to create a truly international celebration of food and music.
The Annual London Bourbon Celebration
This festival, which has become a highlight on the bourbon calendar in the United Kingdom, is held in the dynamic metropolis of London. Both bourbon experts and interested newbies will find plenty to enjoy at this event. Master courses, tastings, and expert-led panels will all be available to attendees. Given London's thriving cocktail culture, bourbon-based mixology is also highlighted, with bartenders displaying unique creations.
The International Spirits Competition of San Francisco
The San Francisco World Spirits Competition should be recognized for its impact even though it is not a bourbon-only event. This competition is known for its strict judging standards and attracts bourbons from all around the world. In addition to learning about new developments in the bourbon industry, attendees will have the chance to sample spirits that have won prestigious awards.
Dublin, Ireland's Whisky Live
Whisky Live in Dublin, Ireland, is an Atlantic crossing that features whiskies from all over the world, including an extensive collection of bourbons. At this event, guests can sample brand-new products and network with leaders in the field.
What to Expect and How to Prepare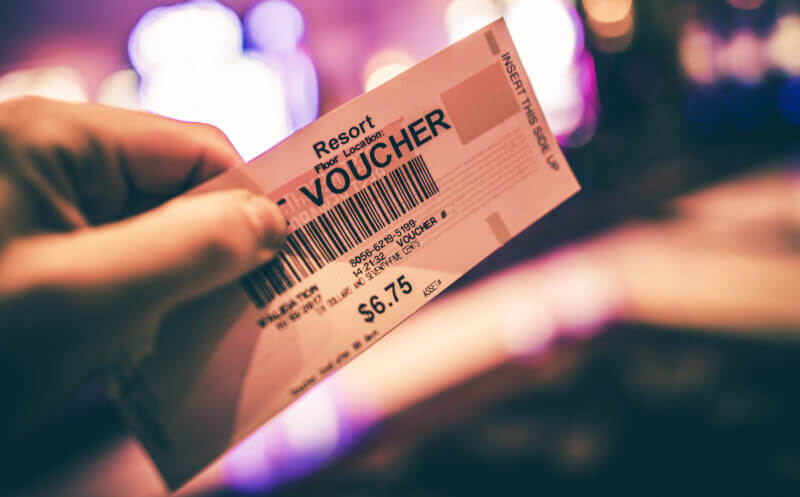 Tips for Preparation
Knowledge Is Power: The importance of seriously considering the recommendation to investigate the event's schedule. Activities are plentiful at bourbon celebrations like the Bourbon & Beyond Festival and the Berlin Bourbon & Barbecue Festival. There is a variety of information to be absorbed, from masterclasses to panel discussions with experts in the field. Attendees can maximize their time at the festival by studying the schedule in advance and attending just the events that most interest them and satisfy their bourbon preferences. The extra effort put into learning more about and appreciating these legendary spirits makes the festival that much more worthwhile.
Stay Hydrated: Maintaining proper hydration and nutrition may appear to be a little bit of advice, such as remembering to bring along some snacks and drinks. However, the effects of alcohol can catch up with you quickly as you move from the tasting booth to the tasting booth, trying out different varieties of bourbon. Water is essential not just for survival but also for washing out the taste buds. Every new bottle of bourbon will have that crisp, clean flavor thanks to the addition of water. On the other hand, having some nuts or cheese on hand can help mitigate the effects of the bourbon and bring out its full flavor. Such easy planning can improve the whole event significantly.
Network & Engage: It is highly recommended that you network with distillers and other festival guests. Drinking bourbon is an event, just like sharing a bottle of wine. The festival is made better when people talk to one another about their favorite vintages, flavors, and distillation methods. These exchanges are educational in addition to entertaining. Talking to the distiller could help you learn more about the subtleties in the making of their bourbon. Similarly, a conversation with a fellow guest may lead you to a lesser-known yet exceptional bourbon.
Pace Yourself: Be careful not to overdo it, as there is a lot of choice. It's not a race; you're in it for the long haul.
Be Comfortable: Typical festival attendance requires comfortable footwear and clothing. Dressing and shoeing comfortably is a must.
Tasting Opportunities
The ability to try several different kinds of bourbon is a big draw for festivals dedicated to the spirit. You can count on well-organized tasting events that will lead you to a versatile experience from well-known products to hidden gems.
Classes & Seminars
Sessions taught by professionals in the field are a common feature of many events. Here, you can learn more about the industry as a whole, from the basics to the nitty-gritty of everything from flavor characteristics to packaging.
For the bourbon enthusiasts planning their next trip, having an understanding of the possible costs associated with each festival can be incredibly valuable. Below is a comparative breakdown of the entry fees for these festivals:
| Festival Name | Estimated Entry Fee (in $) |
| --- | --- |
| Bourbon & Beyond | $150 – $500 (based on pass type) |
| Berlin Bourbon & Barbecue Festival | $70 – $250 (based on access level) |
| New Orleans Bourbon Festival | $130 – $500 (VIP packages) |
| The Whisky Lounge Fest (London) | $60 – $200 (experience packages) |
| Amsterdam Bourbon Festival | $50 – $220 (VIP experiences) |
| Kentucky Bourbon Festival | $100 – $450 (event and tour packages) |
Note: The above prices are approximate and can vary based on early-bird rates, special packages, and added experiences. It's always a good practice to check the official festival websites or contact event organizers for the most accurate and up-to-date pricing.
Attending a bourbon festival may be a life-altering experience, one that broadens your horizons and increases your respect for the spirit. One can't help but feel the palpable excitement these events promise. From the cobblestone streets of Europe to the heartland of America, bourbon isn't just a drink—it's an experience. Whether you're a seasoned bourbon lover or a curious novice, there's an adventure awaiting you at every festival. It's not just about the taste, but the memories created, the people you meet, and the shared passion that connects everyone.