Rock 'n' roll is often associated with the passionate sounds of electric guitars and sexy vocals. However, for many others, the smoky flavor of whisky comes to mind instead. Famous rock bands have used whisky as a source of inspiration throughout the years, and now you can even see their namesake brands on bottles of the spirit.
Whisky and Rock Collide in an Electrifying Fusion
Imagine James Hetfield of Metallica, guitar in hand, performing in front of Slane Castle, a setting that would be fitting for the anthem "Whisky In The Jar" by Thin Lizzy. A secret lies in wait in the river Boyne, which winds behind the castle while thousands of people chant along. Alex Conyngham, of the Mount Charles family, opened a distillery nearby, bringing together his two loves of rock and whisky. Whisky and the driving beat of rock music, as Alex put it, just go together. Their dark glass bottles with bright red flashes are a visual nod to their rock heritage.
Despite this newfound popularity, whisky has always had a place in the rock and roll tradition. The phrase "rock 'n' roll" first appeared on radio in 1954, ushering in a new era in popular music. The hit song "One Scotch, One Bourbon, One Beer" by Amos Milburn had praised whisky the year before. John Lee Hooker and George Thorogood were influenced by this story of a lonely man and recorded their versions.
Famous Faces and Their Favourite Drinks
The magic of whisky didn't simply captivate rock stars. Frank Sinatra and the Clan, infamous for their whisky antics, enter the scene. As a result of Sinatra's influence, Jack Daniel's is now commonly associated with the music industry. Assistant Master Distiller at Jack Daniel's, Chris Fletcher, remembers how much Frank Sinatra loved their product and how they once called him the first rock star. Fans throughout the world appreciated this sincerity.
In the '70s, Jack Daniel's was the drink of choice for many famous musicians. Jack was acknowledged by Mick Jagger and Keith Richards as the man who saved their Exile on Main Street record in 1972. In particular, Richards' frequent consumption of the beverage made him a cultural icon for the brand. Posthumously, Jack's influence on rock was so strong that a petition to rename the JD&Coke after Motorhead's "Lemmy" Kilmeister received 50,000 signatures. Michael Anthony of Van Halen played bass while jamming on a guitar shaped like a bottle of Jack Daniel's.
Building Real Relationships
A successful branding collaboration between a rock band and a whisky company needs to feel organic for both parties. Whisky and music, according to Alex Conyngham, must come together authentically, just as a song must develop organically. As an example, Michael Anthony's iconic guitar, which was inspired by his fondness for whisky, came to symbolize rock and roll.
While it's great to see singers teaming up with whisky companies, these collaborations must avoid coming off as too commercial. Concerns have been raised over the authenticity of the Stones' partnership with Suntory's 50th-anniversary blend, which sold at auction for a staggering $28,000.
Genuine partnerships, though, keep sparking creativity. Blackened, Metallica's whisky is highly recommended. Together with the late Dave Pickerell, they tried "black noise" — the use of low-frequency soundwaves to improve the aging process of whisky.
What It Means for You
Nestled between the tales of Metallica's innovative "black noise" whiskey maturation method and the rich chronicles of Slane Castle's transformation, there's a subplot emerging about the future, and it can't be ignored. As you immerse yourself in rock's interplay with whisky, it's essential to wonder: what lies ahead for this iconic duo?
Brands Become Experiences
With the rise of experiential marketing, the future looks promising for you, the music enthusiast and whisky lover. Picture this: attending a rock concert where the band's signature whisky is not just available for tasting, but where the entire event is themed around it. The acoustics, lighting, and even the setlist might be tailored to enhance the specific notes and flavors of the drink. And for those among you with a collector's spirit, limited edition whisky bottles, inspired by memorable rock concerts or milestones, could be your next coveted possession.
Bridging Generations
Rock, like whisky, has seen its evolution. From the gritty beginnings with Amos Milburn's classic "One Scotch, One Bourbon, One Beer" to Metallica's sonic experimentations with their Blackened whiskey, it's a spectrum of innovation. For younger audiences in the U.S., who might lean more towards newer genres, collaborations between contemporary artists and whisky brands can be a bridge. You might find a post-rock band or an indie sensation unveiling their whisky line, echoing the same sentiment as Sinatra with his beloved Jack Daniel's.
A Sip and Sound Labs
Given the innovative approach bands like Metallica are taking with whisky, a new avenue that could open up is 'Sip and Sound' labs. Think of it as a workshop where you and your peers gather, guided by rock artists and whisky makers. Here, you would participate in pairing music frequencies with different whisky tastes, understanding how one can enhance the other.
Sustainability Efforts
The U.S. is no stranger to the rising demand for sustainability, and the whisky industry is catching on. As rock artists have always been vocal about global issues, it wouldn't be surprising if future collaborations between rock bands and whisky brands also championed environmental causes. So, the next time you pour yourself a drink, you might be contributing to a reforestation effort or supporting sustainable farming practices.
Challenges Await
While the harmonious blend of rock and whisky seems poised for growth, challenges lie ahead. For instance, with the increasing scrutiny on alcohol marketing, rock artists and whisky brands would need to strike a balance, ensuring they promote responsible consumption. The younger U.S. demographic, with their diverse palate and varied musical tastes, presents both an opportunity and a challenge. It will be crucial to appeal to them without alienating traditional rock and whisky loyalists like you.
The Reverberations of Slane Castle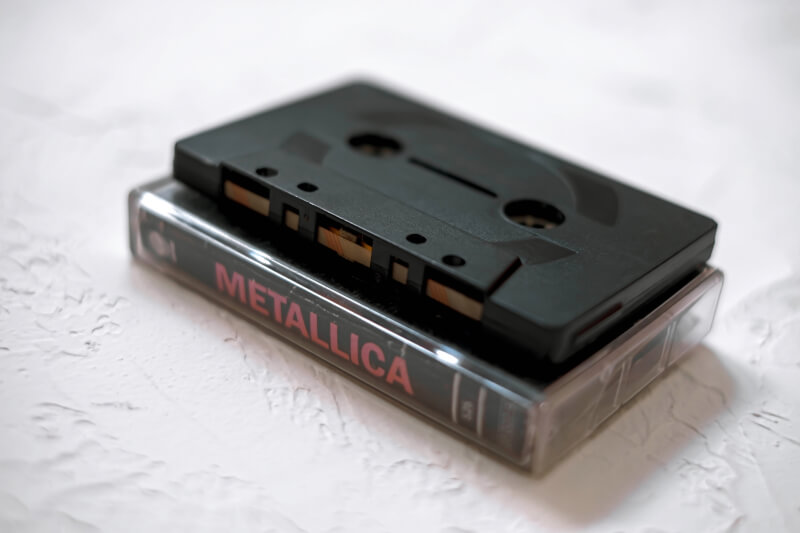 When talking about the history of rock and whisky, it is impossible not to mention Slane Castle. In 1981, a time of great unrest in Ireland, Thin Lizzy played the first show at this legendary arena. Alex's late father, Henry Conyngham, saw music as a unifying force. Instead of the disputed 'Proclamation of Independence', he had Thin Lizzy's 'Whisky In The Jar' played at Slane Castle.
Metallica fans still recite the song's lyrics years later while drinking whisky that was likely blended in the same area. As the last chords die away and the rainbow lights up the Irish sky, it's hard not to picture a cask of the finest whisky rather than a jug of gold at the end of the rainbow.