The dazzling lights of Las Vegas seem to have another star shining brightly among them. Mama Rabbit at Park MGM isn't just another bar; it houses the most vast collection of agave spirits in the country. It stands out, even in a place known for its legendary 24-hour bars and iconic casino lounges. This impressive feat can be credited to Bricia Lopez, the force behind it all.
If you've ever imagined building such a coveted collection, or are simply intrigued by how one does so, read on.
The Origin Story of Bricia Lopez
Before we get into the how-to, understanding Lopez's pivotal role in establishing Mama Rabbit is essential. Hailing from Oaxaca, Mexico, Lopez's passion for agave spirits is deeply rooted in her heritage. Lopez, founder of the James Beard Award-winning restaurant Guelaguetza, has an impressive resume. She was awarded Los Angeles' official mezcalera by Mayor Eric Garcetti in 2013.
In an interview with us, Lopez explained her vision and offered advice for those looking to start their collection.
Location is Everything
"Where else outside Sin City could you gather an extensive collection like that?", we asked. Her response emphasized the importance of location. "It's Vegas; you might as well go all in." The location isn't just about the prestige; it's about the sheer will to get unique items that weren't accessible before.
Establishing the Collection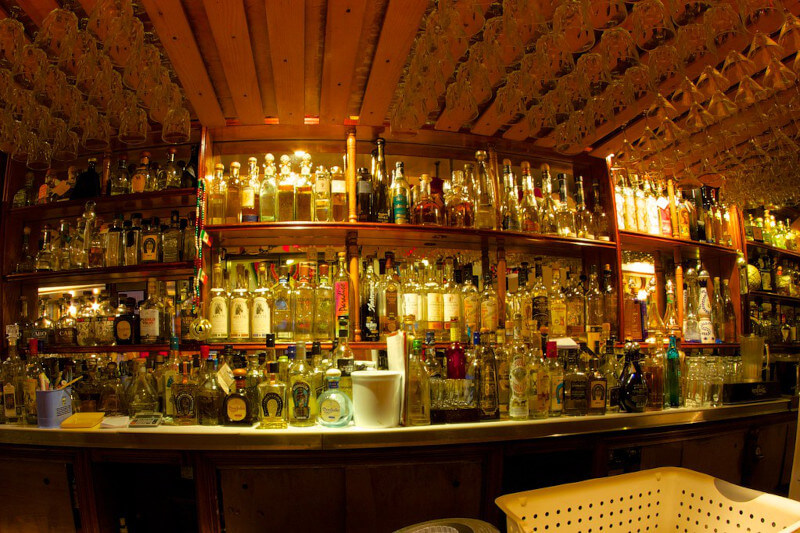 One might wonder how to maintain quality while amassing such a massive collection. Lopez highlights the significance of knowing the people behind the brands. "In the mezcal industry, it's not as simple as 'let's bottle this thing and sell it.' Because of my many visits to Oaxaca, I can vouch for the authenticity of different producers."
When asked about her resources, she shared, "Manufacturers, proprietors, and tavern keepers. Someone else will always know more than you do, no matter how much you learn." So, networking and continuous learning are integral. Here are some reputable suppliers that Lopez gives her nod to, for those aiming to assemble a collection mirroring Mama Rabbit's:
Farolito: Recognized for its limited production, with only 300 bottles of each variety made, Farolito stands as a hallmark of exclusivity and quality. Sourcing from them guarantees you're getting something unique and of exceptional caliber.
Real Minero: This distillery boasts a reputation for producing some of the most elegant and complex mezcals. Originating from the state of Oaxaca, Real Minero would be a vital contact to maintain, particularly if one wishes to have an authentic collection.
Lalocura: Another Oaxacan gem, Lalocura is celebrated for its traditional and handcrafted mezcals. Their spirits encapsulate the rich history and culture of the region, making them indispensable for anyone aiming for authenticity.
Los Javis: Owned by the state of Oaxaca, this brand exemplifies the pure essence of the region's mezcal. Their diverse range, consistent quality, and genuine Oaxacan roots make them a must-have supplier.
Mezcalistas: Though not a direct supplier, Susan from Mezcalistas has a treasure trove of contacts and insights into the mezcal world. Associating with her would be akin to tapping into a network of artisanal and hard-to-find mezcal producers, ensuring you're always ahead in the quest for the finest spirits.
Differentiating Your Bar
In an era where many bars are serving up quality mezcal and tequila, setting yourself apart is paramount. According to Lopez, the secret lies in knowledge. "Having full confidence that everyone working there knows what they are talking about is vital." The most common question she gets is about the difference between mezcal and tequila. As an owner, knowing the intricacies and being able to educate patrons is a significant part of the experience.
Tips for Building a Collection
Visit the Source: Lopez firmly believes that visiting Oaxaca is essential. "You can't just walk up to me and say, 'Mezcal is my life…' Have you been to the farm or factory where it's made and sampled the product there? To truly understand, go there yourself."
Be Cautious with Selection: While it's tempting to buy unique bottles you come across during travels, remember it's illegal to sell them in a bar unless they are certified and imported. Lopez suggests always choosing products from independent distilleries and looking for brands with good supplier relationships.
Diversify Your Sources: While 75% of brands in the sector are currently owned by white men, Lopez makes it a point to buy from Oaxacan-owned businesses when possible.
Top Picks from Oaxaca
Lopez shared her personal favorites which included brands such as Real Minero, Lalocura, and Los Javis. An exciting mention was Farolito's mezcal, of which only 300 bottles of each variant were produced. "If you get a chance to get one of these, grab it. You've got a gem."
Cocktails That You Can Serve
You can't have a top-tier tequila and mezcal bar without signature cocktails. A beginner-friendly choice is a Margarita, which is a familiar blend that introduces patrons to the taste of mezcal. At Mama Rabbit, they serve a cocktail named La Guelaguetza, a blend of lime juice, simple syrup, mezcal, and a pinch of house-made agave salt. Other recommendations by Lopez are Mezcal Negronis and Oaxaca Old Fashioneds. She emphasized the importance of using high-grade mezcal, especially for spirit-forward cocktails. If you've been inspired by Mama Rabbit's commitment to preserving the authenticity and flavors of agave, trying your hand at crafting these signature cocktails might just be the next step.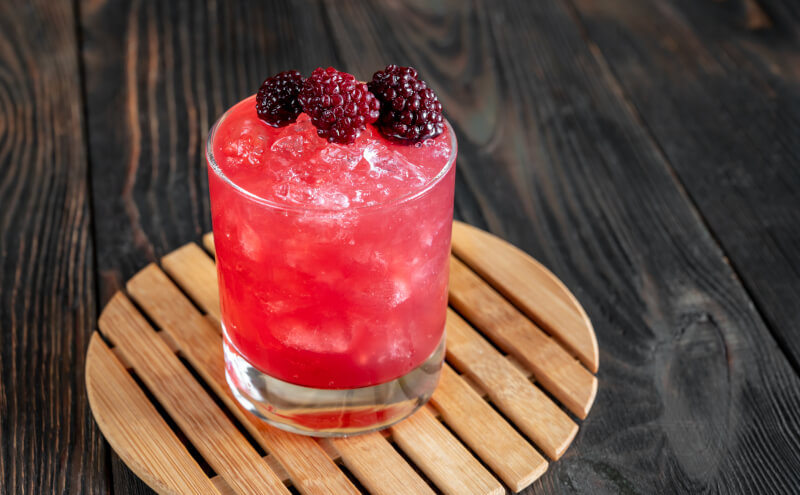 Lopez's dedication to high-grade mezcal is evident not just in the establishment's vast collection, but also in the meticulous crafting of drinks that underscore its character. Here's how to recreate Mama Rabbit's famed La Guelaguetza and Lopez's other top mezcal-infused recommendations, allowing you to get a taste of the magic without setting foot in Las Vegas.
1. La Guelaguetza
Named after Lopez's award-winning restaurant, this cocktail is a blend of traditional flavors with the smokiness of mezcal.
Ingredients:
2 oz high-grade mezcal
1 oz fresh lime juice
0.75 oz simple syrup (adjust according to sweetness preference)
A pinch of house-made agave salt (can substitute with sea salt)
Method:
Fill a cocktail shaker with ice.
Pour the mezcal, fresh lime juice, and simple syrup into the shaker.
Shake well until chilled.
Rim the glass with agave salt.
Strain the mixture into the glass.
Garnish with a lime wheel or zest.
2. Mezcal Negroni
A slight veer from the classic Negroni, the Mezcal Negroni substitutes gin for smoky mezcal, adding a whole new depth to the drink.
Ingredients:
1 oz high-grade mezcal
1 oz Campari
1 oz sweet vermouth
Method:
Fill a mixing glass with ice.
Pour the mezcal, Campari, and sweet vermouth into the glass.
Stir until well-chilled.
Strain the mixture into a glass over a large ice cube.
Garnish with an orange peel.
3. Oaxaca Old Fashioned
The traditional Old Fashioned gets a unique twist with the inclusion of mezcal, adding a smoky flavor to this classic cocktail.
Ingredients:
1 oz high-grade mezcal
1 oz quality bourbon or rye whiskey
0.25 oz agave syrup
2 dashes of Angostura bitters
Method:
In a glass, mix the mezcal, bourbon (or rye), agave syrup, and bitters.
Fill the mixing glass with ice and stir until chilled.
Strain the mixture into a glass over a large ice cube.
Garnish with an orange twirled peel.
For those trying these recipes at home or in their bar, always ensure the quality of the mezcal, as emphasized by Lopez. It truly does make a significant difference in the taste and experience of the cocktail
Building the ultimate tequila and mezcal bar requires a blend of passion, knowledge, and authenticity. While the road to achieving such a feat is not straightforward, the rewards, as showcased by Mama Rabbit and Bricia Lopez, are unparalleled. If you're thinking of embarking on this venture, remember to prioritize authenticity, educate yourself continuously, and always prioritize quality over quantity.